March 31, 2017 by: Bob Thomason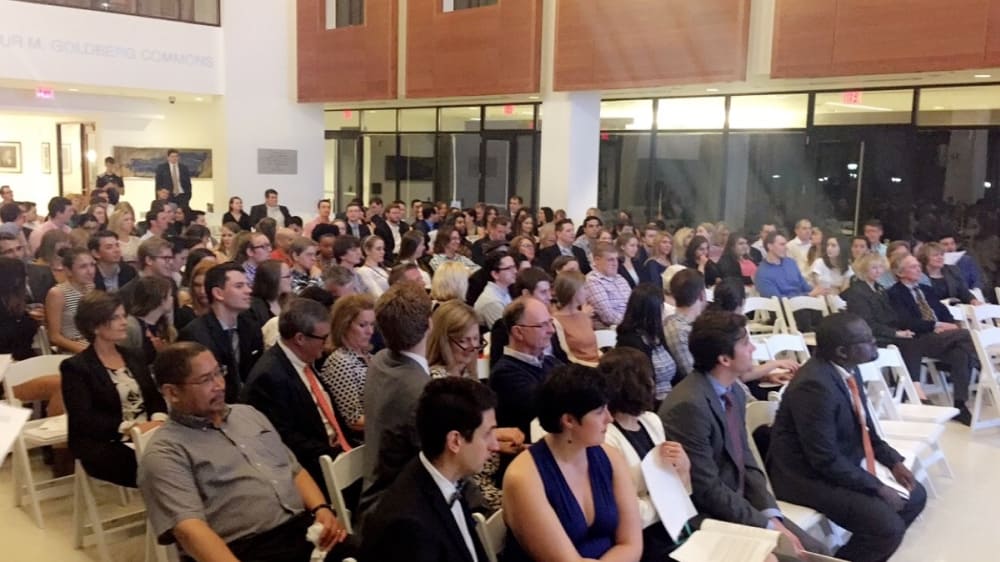 The 2017 Walter Lucas Public Interest Fellowship Program Auction
Comprised of both silent and live auctions, the event in recent years has featured 250 to 300 items donated by individuals and businesses throughout Greater Philadelphia and across the country including: lunch and golf foursomes with distinguished Villanova Law alumni, vacation stays, tickets to cultural and sporting events, and much more; and all proceeds go toward providing $4,500 fellowships to current students who commit their summers to performing public service legal work. PIFP also awards one $12,000 fellowship each year to a recent graduate who has committed to working full-time for a public service organization or governmental agency.
Founded in 1998, PIFP is a student-led organization dedicated to supporting student legal work in the public interest sector. Each year, volunteers work tirelessly to raise money to provide summer fellowships for their fellow students who otherwise would work in unpaid public interest positions. This work is critically important, not only to the public interest organizations with whom the fellows serve, but especially to the lives of low income individuals, the elderly, abused and neglected children, victims of discrimination, people with disabilities, and other members of our society in need of legal advocates. See the Recipients tab for a list of this year's Fellows and their positions.
Please join PIFP in helping public interest organizations deliver volunteer legal services to those in need throughout the Greater Philadelphia region and beyond!
Monetary Donations
We appreciate donations in any amount. Please consider sponsoring a fellow for an hour ($11.25), a day ($90), a week ($450), a month ($1800), or an entire summer ($4500).
You can make a monetary donation online by clicking here and designating your gift to the Walter A. Lucas '88 Public Interest Fellowship Program, or by sending a check payable to "Villanova University" with "PIFP" in the memo line to:
Public Interest Fellowship Program
Villanova University School of Law
299 North Spring Mill Road
Villanova, PA 19085
http://www1.villanova.edu/villanova/law/currentstudents/stuaffairs/stuorg/PIFP.html