November 15, 2016 by: Bob Thomason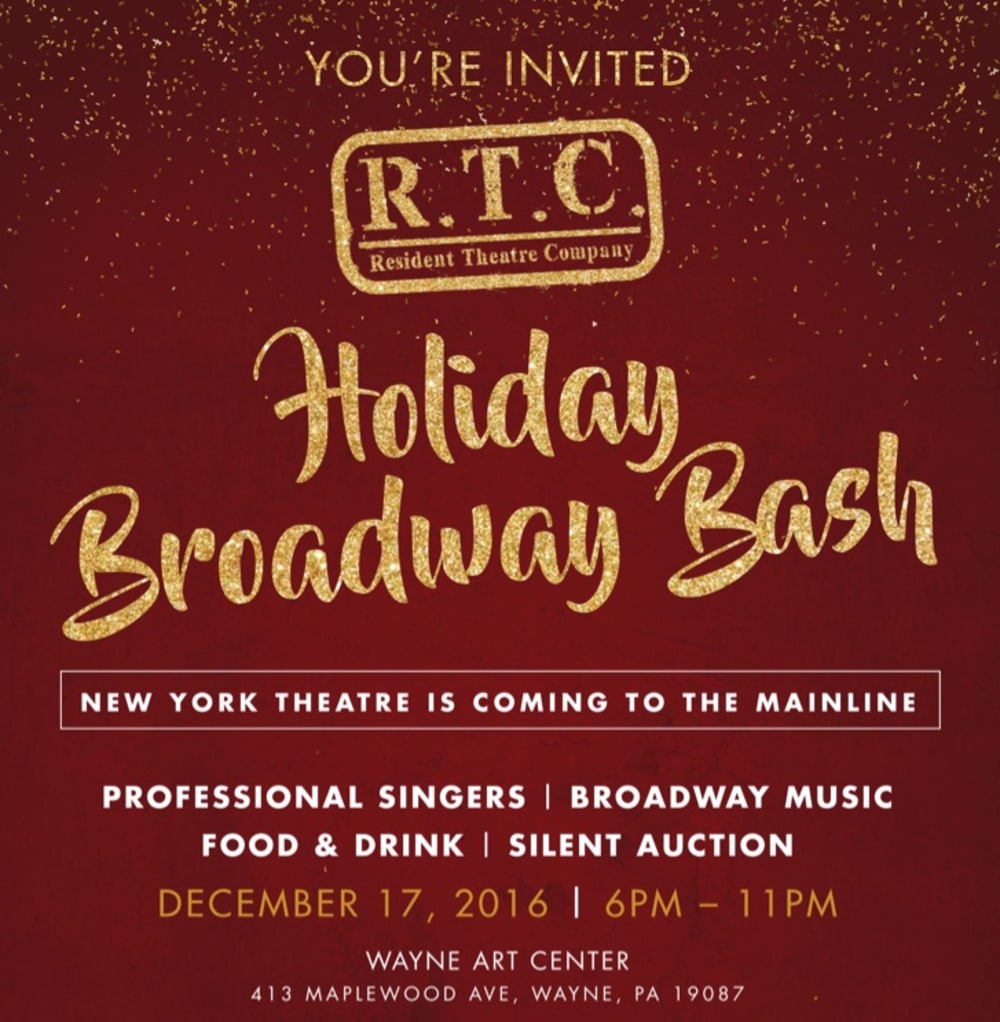 RTC's Holiday Broadway Bash
RTC's Holiday Broadway Bash
RTC is having a Holiday Bash!
When: Saturday December 17th
Where: The Wayne Art Center
The evening will start with a pre-party complete with food and drinks and a silent auction. Our guests can walk through the acclaimed Craft Forms exhibit which will be on display. At 7:30, we will move into the painting room for a live performance of some of your favorite Broadway Music featuring professional singers from New York and Philadelphia.
Special guests will include cast members of our first mainstage production of Spamalot, which will open in March of 2017, and a special performance by The RTC Rising Stars.
After the show, the celebration continues at our After Party where you can enjoy some dessert, and chat with the performers.
Wayne Bed & Breakfast Inn will be providing a $50 Gift Certificate toward a nights stay.